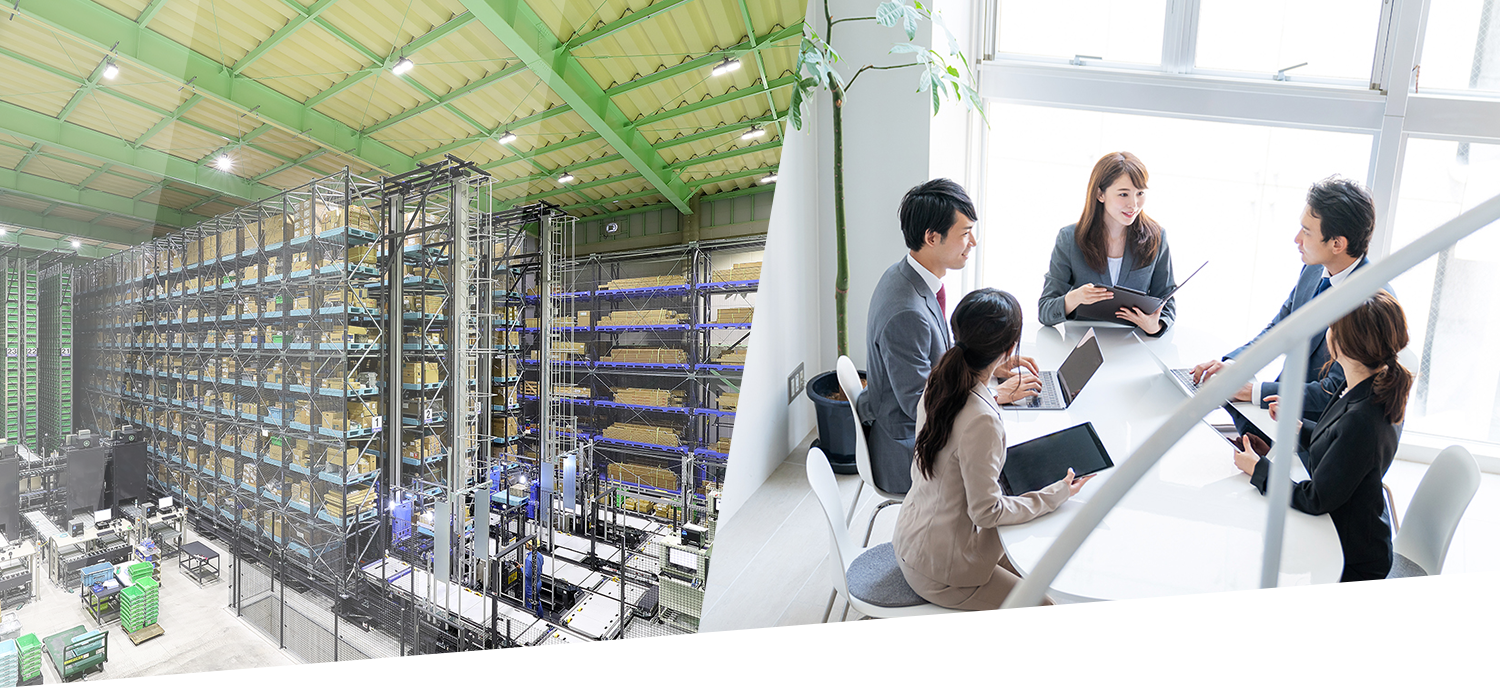 About L&A
Business lines and strengths
Logistics System
Integrator
We are the world's leading system integrator with a half-century of experience and know-how that extend over approximately 10,000 systems in 30 countries around the world.
We provide optimum systems to our customers in close relation to on-site operations as a one-stop solution from hardware to software.

Muratec, with experience in building a number of large-scale systems in Japan and overseas, provides advanced project management capabilities that enable total coordination from engineering of hardware and software, execution of on-site construction work to establishment of information systems.

We provide one-stop solutions from consulting at the planning stage in line with each customer's SCM strategy to engineering that realizes such plans, on-site construction, and after-sales follow-ups after the start of operation, operational improvement planning in response to changes in business environment and renewal engineering.